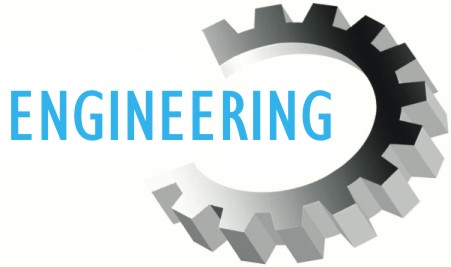 COURSE - SANKALP
(IITJEE/BITS/VIT/SRM)
JEE Classroom Program For Engineering Students [Appearing for JEE]
This is an intensive one year & two year classroom programme with exhaustive syllabus coverage targeting JEE Mains/Advanced and other state level engineering entrance exams. This course is specially designed for the XI /XII Appearing /or XII passed students who for whatsoever reason could not perform to the best of their abilities or chose to prepare for competitive exams only after taking care of boards. Not much heed will be given to the theory, but syllabus will be covered more from numerical approach.
Course Description
| | |
| --- | --- |
| Course Commencement | April /May of Every Year |
| Course Completion | March of the next subsequent year |
| Eligibility | X passed / XII passed |
| Admission | Admission through Assessment |
| Duration | Total 830 hours (650+120+60) Lectures+Tests+Sessions |
| Classes & Tests Class | Regular – 5 Days/Week , 5 Hour/Day |
| Online Enquiry | Enquire Now |
The students of this course will be put under rigorous academic curriculum divided into seven phases covering entire syllabus of JEE Mains/Advanced. The syllabus will be covered in exhaustive manner and will be completed by first week of February. Students will be given time for self preparation after the completion of syllabus. During this time, part syllabus tests and doubt clearing sessions will be conducted. This 830 hours (total) course is divided into seven phases.
Course Highlights
Intensive classroom training
Weekly tutorial classes
Weekly doubt remedial classes
Periodic motivational classes
Exhaustive syllabus coverage

Progress tracking tools
Topic Tests
Chapter-wise Tests
Part Syllabus/Phase Tests
Surprise Tests
20 Mock Tests
All India Test Series

Phase I (Build up)
Before taking up actual syllabus, few concepts from lower classes, required for engineering competitive examinations will be taken. For example mathematical tools used in physics (calculus, logarithm, inequalities, theory of equations & in equations, graphs etc.) and fundamental concepts of chemistry (acid & base, Metals & non-metals, chemical reactions etc) will be taken up. These concepts are essential prerequisites for entrance exam preparations.

Phase II-V (syllabus coverage)
The complete syllabus of class XI and XII has been divided into four parts, each part covering around 25% syllabus of JEE. These phases will be conducted at comfortable pace with focus on basic concepts and their numerical application. The students will be exposed to different contexts for applying the concepts using numerical of different flavours. The proof and derivations will not be given much heed, as all engineering entrance exams are of MCQ nature. Motivational workshops will also be provided periodically during these phases.

Phase VI (Revision & doubts)
Eight part tests, ten complete length mock test papers from JEE Mains and Advanced point of view will be conducted during this phase. These tests are also conducted as ALL India Test Series from "SANJEEVANI" for students enrolled for distance learning and Test Series. Therefore students will be competing among a bigger group, which will enable them to judge themselves more accurately. Doubt & tutorial classes will be held before/after each test to prepare students.

Phase VII (Final Grilling)
Five days a week, Five hours a day, lectures followed by a minor test will be conducted during this phase to provide the final touch to otherwise already very good preparation of students. All important and high scoring topics will be covered. Furthermore five JEE Advanced level mock test paper will be conducted. Full telephonic support and doubt remedial classes will be provided to the students during this phase.
The MCI-IITJEE Advantage

Proven track record with effective teaching and assessment methodology

Experienced faculty that focuses on conceptual and application based learning

Well-planned Infrastructure that facilitates learning
Excellent course material

Proven track record with effective teaching and assessment methodology